An Intern's Journey to Full-Time Software Engineer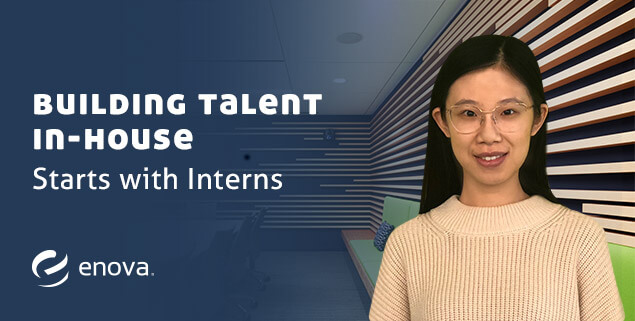 By Alison Wang
I was given an opportunity to join Enova's Summer intern class in 2017. Right off the bat, I knew this would not be a traditional internship. I would not be getting coffee for senior software engineers and just watching them work. During the internship, I got the chance to work with two other interns on a full-stack project that allowed customers to upload their documents easily. This was a high priority project that directly affected thousands of customers and provided a better user experience for them.
It was such a great summer. We worked, we learned and we made an impact. In addition to the opportunity to work on valuable projects, we participated in various team outings and made connections with professionals in the industry.

After the internship ended, I accepted an opportunity to return full-time without hesitation, and I'm so glad I did. As a full-time team member, it's been my experience that everyone at Enova has ample opportunity to learn and grow quickly. I have found there are always lots of great projects to work on. I know that my contributions will be valued, and I can make a real impact — this makes coming to work satisfying and rewarding every day. The culture gives me the chance to own my own projects, and I work with a group of incredibly smart and talented people who love to collaborate and are more than willing to help when I have questions.
Enova also provides plenty of opportunities to extend learning outside of the company. Six months after I joined Enova, I got the chance to go to GopherCon. GopherCon is one of the biggest Golang conventions in the industry. I spent an amazing week in Denver attending sessions showcasing the most edge-cutting Go technologies. When I came back, I was also able to share what I learned with the entire department and use the new methods in my daily work.
Now I have been working as a software engineer for a year, and I have the opportunity to build a new product from the ground up. I love being a trailblazer, so getting to work on this project is a great pleasure and honor. Not only am I doing challenging work every day, but I also get to do something I enjoy with people I like. Enova is truly a great place to work, and I'm very happy to be learning and growing every day. What more could I want?